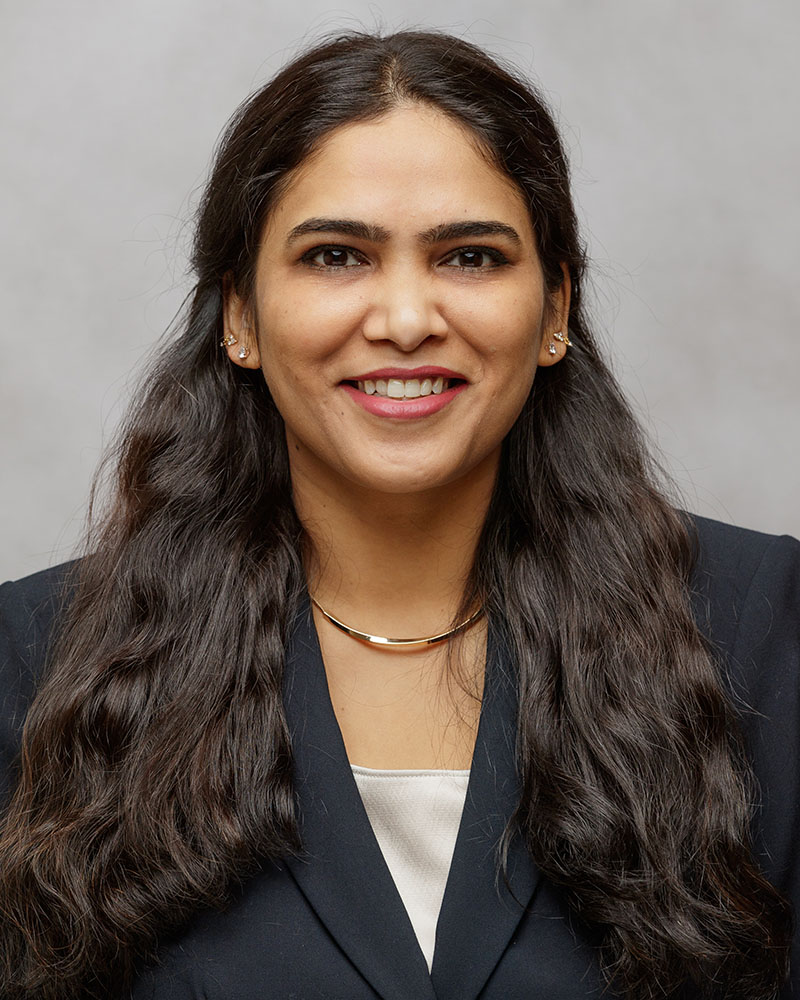 Dr. Swati Washimkar is a warm and friendly dentist who genuinely cares about her patients and earning their trust. Dr. Washimkar believes treating the root of the patient's ailment, rather than only treating their symptoms, is a stronger and more accurate approach to oral care and disease diagnosis. She says "drill-and-fill" dentistry, which typically only focuses on the disease, is not her dental philosophy. She is always more focused on the overall well-being of her patients.
Part of being conscious of her patient's overall well-being entails getting to know her patients on a personal level. Dr. Washimkar asks her patients about their work and life interests and always remembers details from past conversations. She enjoys answering patients' questions and concerns and is always considerate of their time.
Dr. Washimkar began her dental education and career in India where she earned her Bachelor of Dental Science from Government Dental College in Nagpur India and her Master of Dental Science in Conservative Dentistry & Endodontics from All India Institute of Medical Science in Delhi, India. Once in the United States, Dr. Washimkar attended the University of Illinois at Chicago College of Dentistry where she earned her Doctor of Dental Medicine degree.
In her five years of dental experience, Dr. Washimkar has mastered several areas of dentistry. Oral care, periodontics, restorative procedures, crown and bridges, root canals, dentures and extractions are among her many areas of expertise.
Dr. Washimkar belongs to the American Student Dental Association, the American Dental Association, the Illinois State Dental Society, the Chicago Dental Society, and the Illinois Academy of General Dentistry.
Dr. Washimkar has volunteered with Michigan Mission of Mercy, Henry Ford Macomb Hospital, Michigan, Great Lakes Caring Hospice, Michigan, and the Troy Public Library in Michigan. Dr. Washimkar is fluent in Hindi, Marathi and English, and enjoys reading and traveling in her free time.